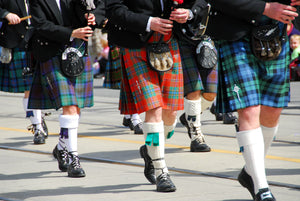 Build a workforce without borders
With ongoing, rapid globalization, organizations now have the ability to
attract talent from across the world. But with these new opportunities
come new challenges. The more diverse your workplace is, the greater the need for contextual and cultural understanding between colleagues, partners and clients. At Berlitz, our cross-cultural training solutions provide powerful, customized tools to maximize performance across cultures and reduce risk for your business.
Whether you are seeking relocation training for international transferees and their families, repatriation programs for returnees or you are simply looking to expand your global reach by expanding into new international markets, all Berlitz cultural training programs are customized to meet your business' needs.
Expanding beyond cultural borders opens up a wealth of opportunities for businesses in every industry - from a more effective workforce to more innovative environments. Here at Berlitz, we are dedicated to providing the necessary cultural training to make these opportunities a reality for all types of organizations​.
Cultural Awareness Training
One of the most important elements of a multicultural workforce is the ability to leverage cultural differences for the good of the organization and its employees. Cultural awareness training is the best way to create an inviting work environment that allows every employee to feel comfortable, confident and empowered to connect with others from different backgrounds.
Cultural awareness training centers around the concept that cultural gaps are behind many of the workplace conflicts, gaffes and missed opportunities that stunt business growth. Providing employees the tools they need to bridge cultural gaps and adapt to different situations can improve relationships, increase communication and reduce frustration in cross-cultural environments.
Cultural Diversity Training
Similar to cultural awareness training, cultural diversity training focuses on inclusion. It is essential to understand differences across cultures, and it is just as important to make every workplace inclusive for people from these different cultures.
Berlitz's cultural diversity training is designed to provide supervisors and managers with the skills necessary to create a work environment that can accommodate staff from various backgrounds. These skills allow your business to reach its full potential by embracing the unique strengths of your diverse workforce.
Cross Cultural Communication Training
Businesses operate at maximum capacity when leadership and employees have honest, open and respectful communication. For multicultural organizations, keeping these communication channels open ensures operations run efficiently.
 
Cross-cultural communication training allows your business to streamline processes to avoid miscommunication, create more open channels and help employees feel empowered in multicultural situations.
Cultural Sensitivity Training
Multicultural businesses have tremendous potential to leverage their diversity for wide-reaching success. Cultural sensitivity training ensures an organization's leadership and employees feel comfortable and empowered in the workplace, increasing engagement and productivity.
 
Berlitz's cultural sensitivity training isolates cultural gaps present in the workplace and bridges them through combined learning, including assessment, identification and training, which leads to success both internally and with clients.
Cultural Consulting & Training Services with Berlitz
If you are interested in cultural solutions for your organization, contact Berlitz. Our cultural training programs are custom designed and provide solutions for your specific business needs, including:
Online instruction
Face-to-face training
Cultural consulting
Cultural assessments
Let us help your organization leverage culture for success.