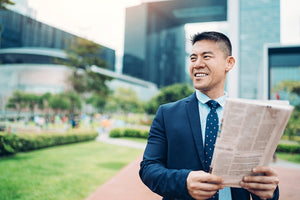 Enables your employees
to be more productive and effective
Corporate language training
Berlitz Thailand offers comprehensive corporate language training programs that will enable your employees to communicate effectively in any business situation. Our experienced instructors will help your team achieve their language goals quickly and efficiently.
The best business language courses
As companies expand globally, the risk of miscommunication increases dramatically. With a wide range of language training options for employees who need to learn another country's native tongue. Our immersive classes let your staff members immerse themselves in the culture and absorb its norms, while our online tools help them converse easily with locals when they're on location or working remotely from home as part of their work schedule. Whether you need individual executive language training, group classes offered at our language centers or intensive private lessons for employees moving abroad we have the perfect package that is tailored just for your business needs!
Online and in-person business training program
We provide a wide variety of language training programs for businesses, from one employee
or your entire organization. These instructor-led lessons are available face-to-face and online so you can be sure that all employees learn the languages spoken in their professional world!
Berlitz offers:
1. Customized programs that take your business and its needs into account by teaching skills to meet specific goals according to industry-specific job functions.
2. Content with vocabulary specific to your business.
3. Multiple, instructor-led delivery options, including face-to-face at a learning center or on-site at your workplace, online or blended options so that your employees can learn according to their schedules and learning preferences.
4. All levels of language instruction, from beginner through professional.
5. A wide variety of language options including English, Thai, German, French, and Indonesian.
6. Highly qualified, native-fluent instructors
Our instructors
Not all native speakers can be good language instructors. With a team of professional native-fluent speakers, our instructors have university degrees and teaching experience. In addition to being trained in The Berlitz Method using only high-quality materials for optimal learning outcomes, they also go through an extensive screening process before becoming one-on-one partners with you on your journey toward speaking fluent languages!
Languages we offer
English
French
German
Bahasa Indonesia
Thai
Spanish
Our corporate partners