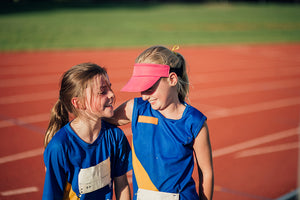 Language learning for kids and teens
Language programs for kids
Our tutors are highly trained, fluent native speakers who are dedicated to working with children. Our instructor will work one-on-one with your child to build critical speaking and listening skills, using a conversational approach and age appropriate materials to engage them.
A fun, proven method for learning a new language.
Berlitz Kids and Teens programs encourage intellectual development, introduce a global perspective, and can enhance your child's future career opportunities.
Also, research has shown that childhood is the best time to learn a language. With fewer inhibitions than adults, children can absorb the nuances of a foreign language and they're often able to speak without an accent.
Choose the best way for your child to learn a new language
In-person programs
· Private and group courses
· Learn in the classroom with native-fluent instructors
· Flexible schedule and learning plans
· After school and weekend schedules available
What makes our kids courses different?
We incorporate our proven methods into an interactive, fun learning plan to keep kids and teens involved while they learn.
1. A focus on conversation - Our immersive lessons focus on speaking the language. The focus on conversation also keeps kids focused, which increases retention.
2. Age-specific learning plans - Our learning plans are designed specifically for different age groups to ensure kids can progress to reach fluency.
3. Multiple course options - Our range of course options provide a solution for every learner.
4. Diverse selection of languages - We provide a wide range of language offerings, so you can choose the language you want your child to learn.
Find the languages offered by Berlitz below and start learning today!
English, Thai, French, German, Spanish, Italian, Mandarin, Cantonese, Korean, and Japanese